The Key Benefits of Agility
Worldwide enterprise project statistics reveal that 78% of product requirements at the beginning of traditional projects are no longer in sync with the needs of the business by the end. This means that you have a nearly 80% chance of failing to deliver what the customer wants, or delivering a low-quality product; often accompanied by a mad scramble to resolve defects.
It's no wonder two-way trust is lost between traditional development teams and management!
Agile principles and practices are designed to build your products incrementally, while embracing continuous change and involving frequent stakeholder feedback, in order to dramatically reduce the risks inherent in complex product development.
Agile teams are transparent and are constantly improving, restoring trust and adopting practices designed to increase initial quality, reduce rework, and delight your customers.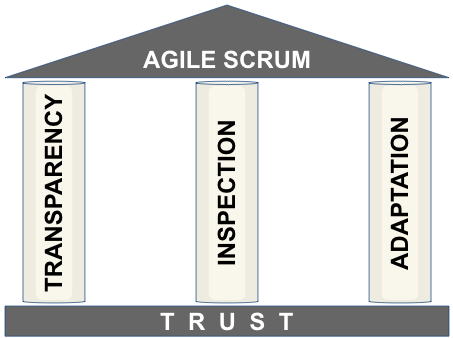 Next Steps...
New to Agile? Start with training and bootcamps to set the tone for transition to Agile.
Already practicing Agile but need help? Add a certified Agile Coach to fine-tune your teams' performance.
Is the enterprise out of alignment with your Agile teams and programs? Consider scaling your enterprise from the bottom-up with the help of certified SAFe Program Consultants.